Calaveras County Bankruptcy Attorney - Expert Personal and Corporate Bankruptcy Lawyers serving Calaveras County, California.

If you are struggling financially and looking to speak with a Calaveras County bankruptcy attorney, you've come to the right place. We will stop lawsuits, stop garnishments, stop, bank account levies, stop judgments and stop foreclosures. We have 36 locations to meet you in California.

Need immediate assistance? Contact us now!

Toll Free

1

(888) 754-9877

Available 7 Days a Week 7am to 9pm

36 LOCATIONS IN CALIFORNIA

A bankruptcy is an opportunity to be relieved of constant harassing phone calls from creditors and collection agencies. Consulting with a bankruptcy attorney to see if a bankruptcy might be your best option, to determine if you qualify for relief and which chapter is appropriate based on your particular circumstances is essential.

There are many misconceptions regarding bankruptcy. As a consumer or small business owner, you have the option of Chapter 7 liquidation or Chapter 13 reorganization.

Chapter 7 Liquidation

Chapter 7 can be utilized by individuals, married couples, businesses and corporations. In most consumer and small business cases, however, you are able to retain most if not all of your personal assets. Also, filing automatically stays or stops all collection activities.

You have to qualify for a Chapter 7 proceeding. Your monthly income must be lower than the median income for your state. In California, the median income for a single individual is $47,798 and for two, $62,009. Otherwise, your disposable income must be low enough to qualify. This is determined by deducting your monthly expenses from your average monthly income over the past 6 months. If it is too high, you may still consider a Chapter 13 petition.

In any bankruptcy, you must list all your creditors. You must also have not transferred any substantial property within 90 days of filing or within one year if such transfer was made to a relative or business partner or the court can void it. A list of your monthly expenses and assets is also required.

You are entitled to certain exemptions regarding your personal assets so that the trustee will not seize them for the benefit of your creditors. For example, you can exempt a motor vehicle, much if not all of your home equity, retirement accounts, bank accounts, furniture, tools of your trade and other items. Consult with our expert bankruptcy lawyer about what exemptions are available to you.

You must also take an approved credit counseling class before filing and a personal financial management class before your discharge. Most discharges occur about 4 months after you file. Your unsecured creditors, such as credit cards and medical expenses, are dischargeable.

Chapter 13 Reorganization

If your disposable income is too high, or if you wish to continue operating your small business, or you face foreclosure of your home, then a Chapter 13 is an option. You must have a steady income, though, to some degree, are paid within either a 3 or 5 year plan. The length of your repayment plan depends on your income. If it exceeds the state's median, your plan will likely be 5 years.

A chapter 13 can save your home from foreclosure provided you can make your regular monthly mortgage payments while repaying your arrearages over the life of the plan. Any second mortgage would be discharged at the termination of the plan if all is otherwise successful. Further, you can have past due taxes, student loans and child support payments paid off within the plan as well.

Bankruptcy protection might be the relief you are seeking. Consult with an experienced bankruptcy attorney about your particular circumstances and to see if filing for bankruptcy is the right decision for you.

Keep Your CAR

Keep Your HOUSE

Keep Your DIGNITY

Keep Your RETIREMENT

Keep Your 401K

Keep Your PENSION




Daniel J King, Esq.

Managing Attorney / Owner

Many Locations

LA, OC, Inland Empire

AFFORDABLE

EASY Payment Plans

Phone Meetings

Start your case by phone

Attorney meetings by phone

Phone or Zoom

Go to court by phone or zoom

Bankruptcy May Help You:

$100,000,000+

$100 Million Discharged

Bankruptcy May Help You:

Keep Your CAR

Keep Your HOUSE

Keep Your DIGNITY

Keep Your RETIREMENT

Keep Your 401K

Keep Your PENSION

Free Consultation
100% Free Consultation
(Today)

Process Petition
Become a client
Run Credit Report
Process Petition
Review/Amend Petition

Attorney Meeting
Review Petition
Confirm Petition
Prepare for BK Court

Freedom
341a Meeting of Creditors
(Bankruptcy Court)
with Bankruptcy Attorney
Toll Free

1

(888) 754-9877
Available 9am to 7pm
Attorney Daniel J King
Education:
UC Berkeley Undergraduate
Southwestern University School of Law
$100,000,000+
$100 Million Discharged
| | |
| --- | --- |
| 20 | 9,800+ |
| Years Experience | Happy Clients |
REQUEST A FREE CONSULTATION
About Calaveras County
Calaveras County, officially the County of Calaveras, is a county located in the Gold Country of the U.S. state of California. Calaveras is the Spanish word for skulls; the county was reportedly named for the remains of Native Americans discovered by the Spanish explorer Captain Gabriel Moraga. As of the 2010 census, the county had a population of 45,578. The county seat is San Andreas. Angels Camp is the only incorporated city.
The Spanish word calaveras means "skulls." The county takes its name from the Calaveras River; it was said to have been named by Spanish explorer Gabriel Moraga when he found many skulls of Native Americans along the banks of the stream. He believed they had either died of famine or been killed in tribal conflicts over hunting and fishing grounds. In fact, the human remains were of the native Miwuk people killed by Spanish soldiers after they banded together to rise against Spanish missionaries. The Stanislaus River, which runs through the county, is named for Estanislao, a Lakisamni Yokut who escaped from Mission San Jose in the late 1830s. He is reported to have raised a small group of men with crude weapons, hiding in the foothills when the Spanish attacked. The natives were quickly decimated by Spanish gunfire.
Calaveras County was one of the original counties of the state of California, created in 1850 at the time of admission to the Union. Parts of the county's territory were reassigned to Amador County in 1854 and to Alpine County in 1864.
The county's geography includes beautiful landmarks, rolling hills, and giant valleys. It is also known for its friendly communities, and businesses such as agriculture management and construction engineering. It has numerous caverns, such as Mercer Caverns, that are national destinations for tourists from across the country.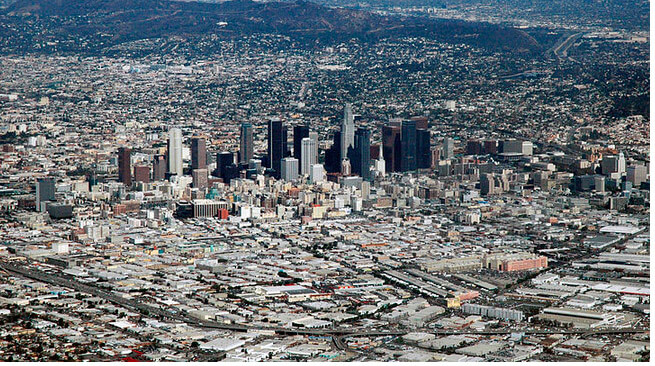 Need Help? Call: 1-888-754-9877
The information on this website is for general information purposes only. Nothing on this site should be taken as legal advice for any individual case or situation. This information on this website is not intended to create, and receipt or viewing of this information does not constitute, an attorney-client relationship.
LOCATION DISCLAIMER: The Attorney Group has a main office in Anaheim Hills, California. All other addresses are local offices available on an advanced appointment basis for meetings and depositions.